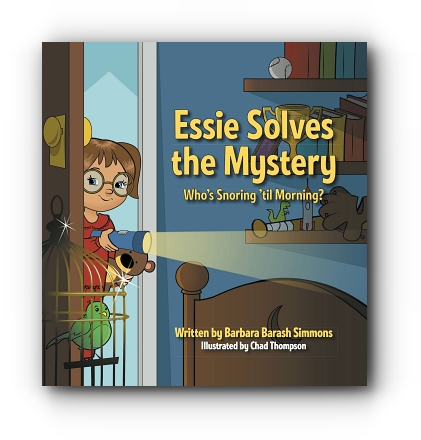 Essie Solves the Mystery: Who's Snoring 'til Morning?
by Barbara Barash Simmons, Illustrated by Chad Thompson
28 pages
Little Essie awakens in the middle of the night to hear an annoying snoring sound. Putting on her red slippers, eye glasses and grabbing a flashlight, she explores her sleeping house to find the snorer and solve the mystery. Colorfully illustrated, cute rhyming story.